Publication:
30.11.2019
| Update:
30.01.2020
Ikea bookcase in the bedroom
The Ikea bookcase in the bedroom appeared as the last functionality of this room. Our bedroom changes its many functionalities with the development of our family. Initially - apart from our place to sleep, of course - it also served as a function sleeping corner for the child z the basket of Moses, feeding corner or care cornerto finally become a corner with books and a reading chair.
At least in theory, because in practice this chair mainly served as a place for storing clothes - just as he was standing next to it, our motivation to hang them in the wardrobe decreased to zero.
Due to the fact that the armchair more and more often became a magnet for clutter, and books on the bookshelf did not fit long ago, I decided to make a change here and give up the chairwhere I almost never sat for… an additional two shelves for books and decorations so that a real bookcase in the bedroom is created.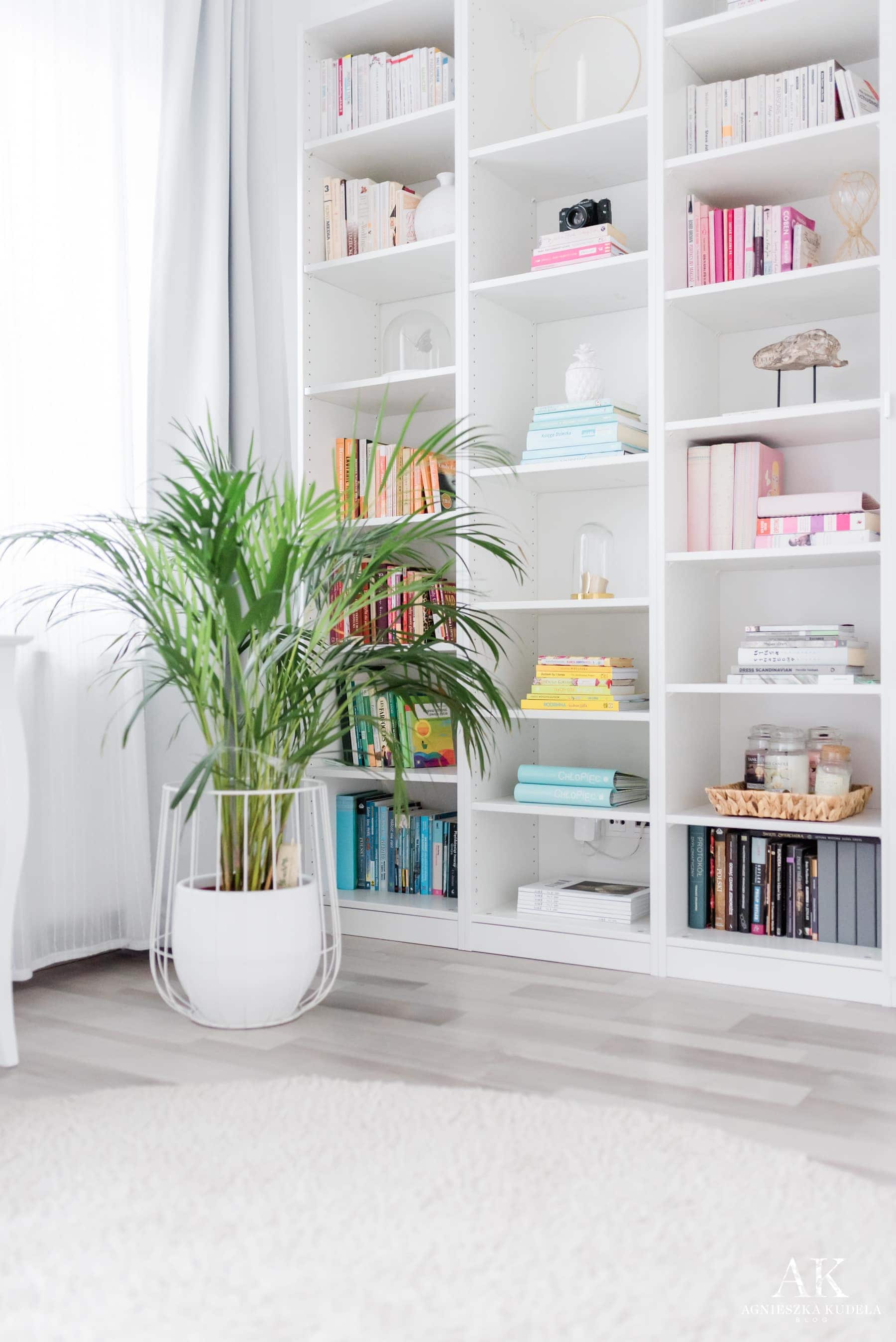 And so ours was created Ikea home bookcase in the bedroom! The wardrobes we have in the bedroom are a PAX system, I have expanded them with another two modules 50 cm each. I love modular solutions - thanks to this, in one day I can change, expand or change the functionality of the furniture.
In order for the library in the bedroom to look more like a made-to-measure piece of furniture, rather than an ordinary bookcase, I bought it Hole plugs for shelves - you will see the difference in the next photo - in the first shelf from the right the holes are already blinded, in the middle one not yet - I wait with them blinded until I set the final height of the shelves. I figured that shelf heights will be irregular, thanks to which the library will gain curiosity.
She completed the whole composition designer flower pot with green plant (it is already on sale!)who stood between the bookcase and mine minimalist dressing tablein which all cosmetics and the makeup mirror are hidden in a clever storage box (here you can see up close how I organized this dressing table).
I have accumulated over the years some souvenirs - like my dad's beloved camera, with which I took the first photos in my life with an SLR - and trinkets and I really like them very much - I'm glad that I finally have them to display. The Ikea library is perfect for extending our wardrobe.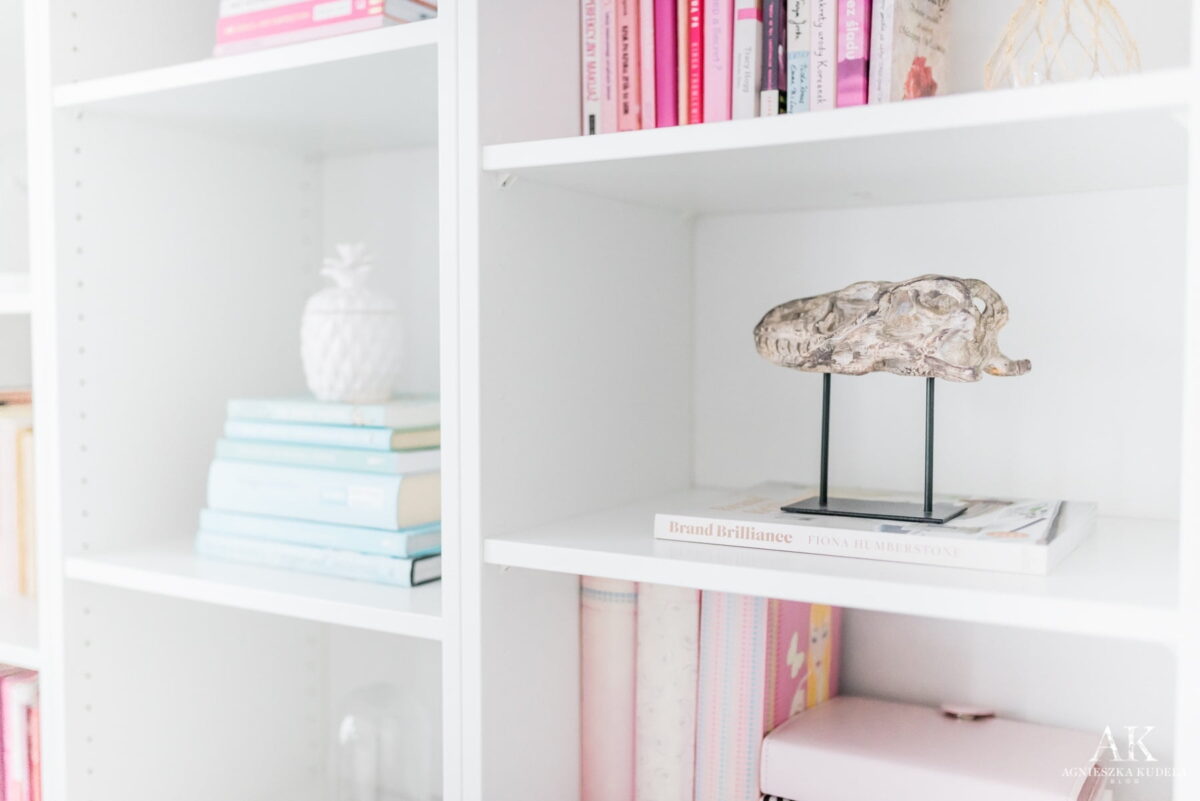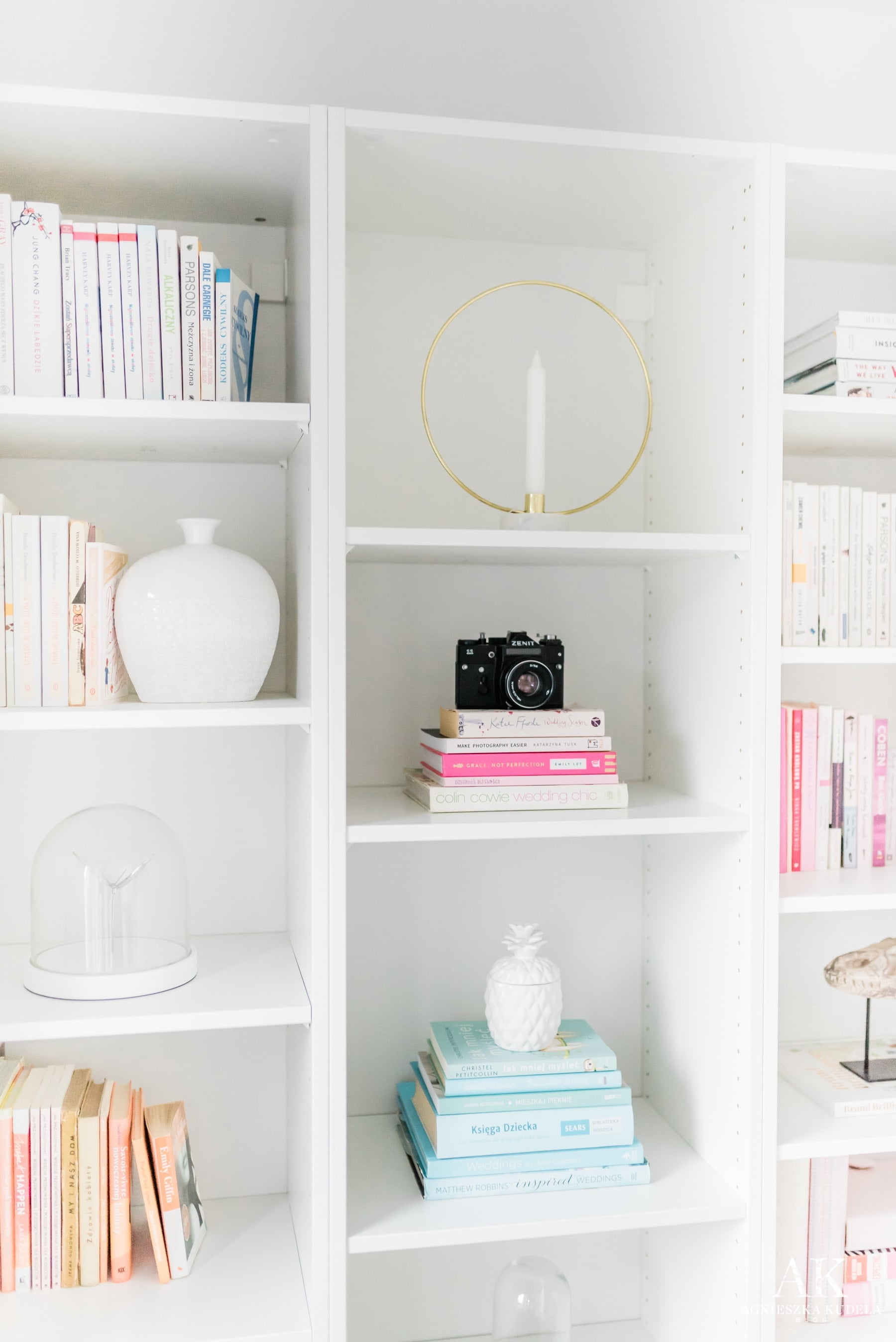 Only what I sometimes regret is that e-books are not attached to paper books - or vice versa - for 6 years I have been reading most of the books on the Kindle reader, so most of my collection does not allow me to move my gaze over the spines of books and remember what I have read over the years.
Herself - when I'm visiting - I can't take my eyes off my home libraries, it is a huge source of inspiration for me and has often allowed me to find my soul mate faster in the host, when it turned out that we love the same titles.
I still dream about building this space above the Ikea bookcase in the bedroom and installing two wall lamps there. Today I would also choose matt fronts - if I ever manage to sell those on olx, I will probably think about new ones.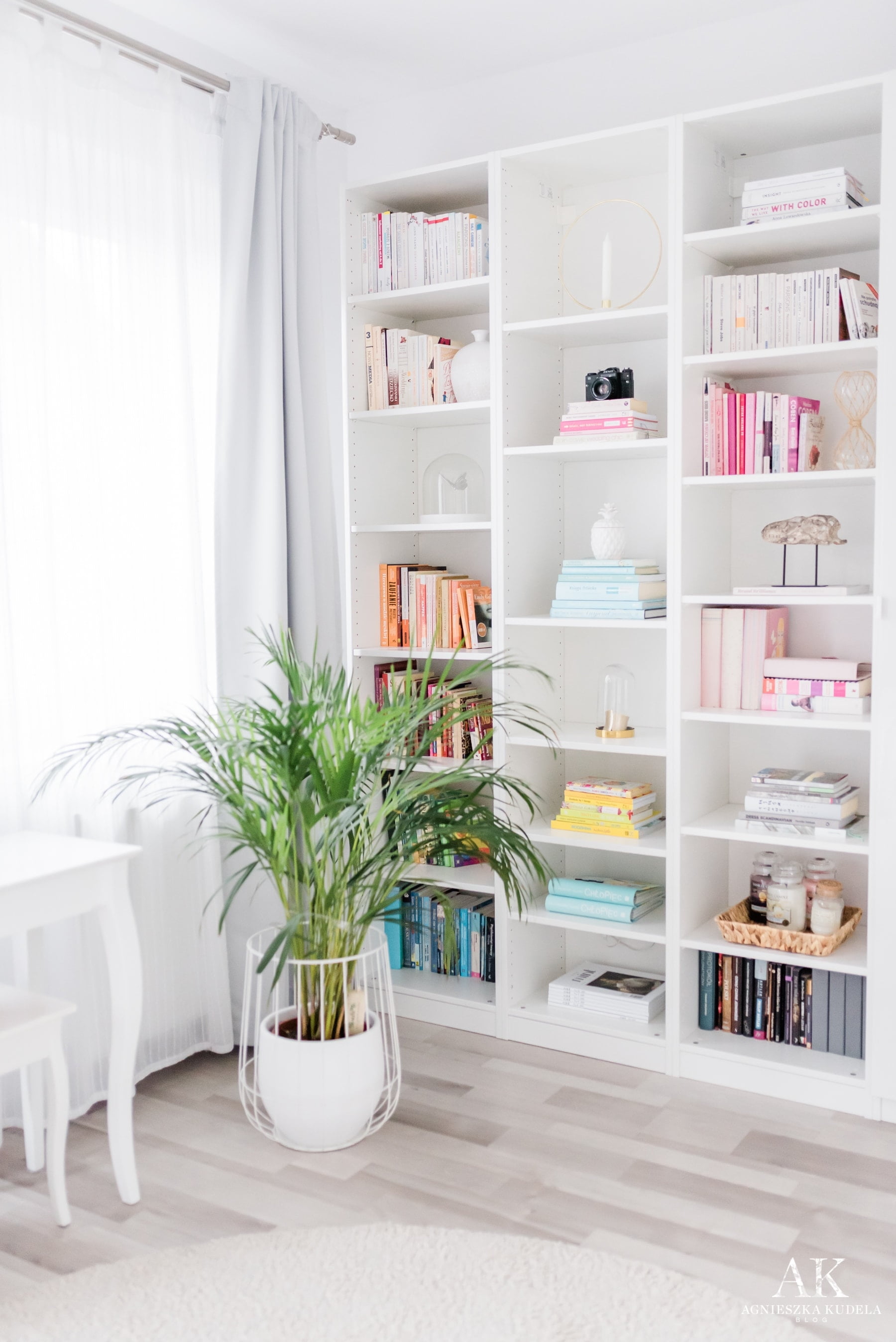 And how do you like my bedroom bookcase? And where do you store books?