Publication:
07.03.2016
| Update:
14.05.2021
Newborn clothes - what? where? how much?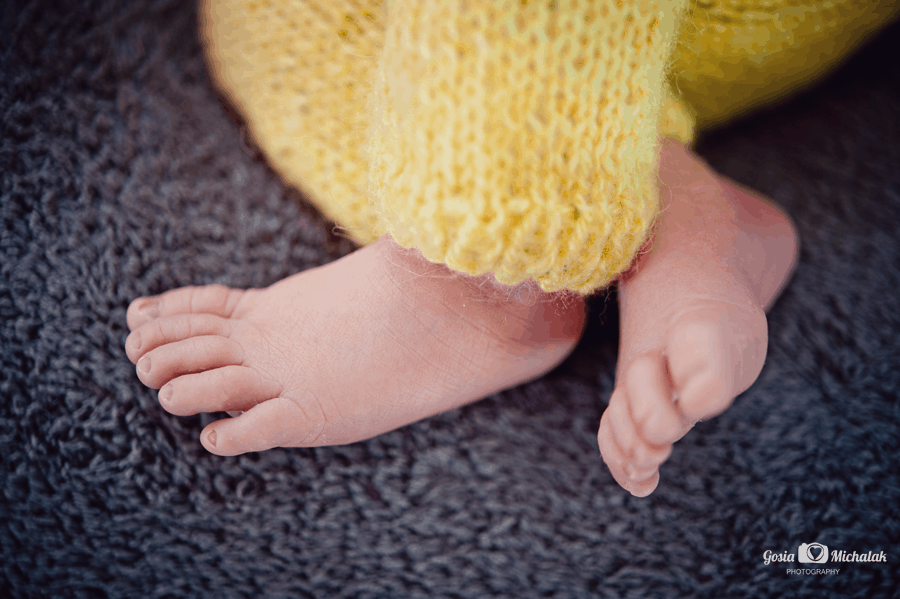 Newborn clothes - there are lots of them in stores! What works and what does not necessarily work? What and where is it worth buying, and the most important - how many pieces?
I remember that putting together a layette and finding out if I would like to have everything and do everything for me made me dizzy and have a headache. Sister helped, my friends helped, and I was intoxicated by hormones, I couldn't understand it all. That is why I have prepared for you a short guide on the individual parts of the newborn wardrobe and my absolute must-have.
Newborn clothes
I present to you my list of favorite clothes for a newborn - what worked best for us, and what I would not buy again.
1.Body
Simply put, blouses fastened in a crotch diaper. They can be short-sleeved or with long straps. Attached over the head or unbuttoned. Which choose?
Personally, I decided to body completely unbuttoned, which I did not have to put the child through the head. Handling such a tiny body is difficult for a new parent, let alone dressing over the head. The fear of clothes put on over my head was not fully justified in my case, because our midwife, who ran an individual birth school with us at home, told us the trick how to easily push a newborn baby into the body worn over the head. Therefore, if I would complete the layette for the second time, I would not limit myself only to those with a zip. However, if you do not feel confident in handling such clothes put on by the head for a newborn baby, then I suggest you do not make any further worries and bet on those unbuttoned from top to bottom.
My favorite stores where I buy a body: F&F i.e. Tesco, HM and KappAhl.
2. Puppet
It's a piece of clothing from the neck to the toes. That's mine newborn's favorite clothes, perfect for both night and day, necessarily fastened the entire length - then it will ensure quick changing and comfort for the child, and no elastic at the waist will compress the unhealed belly button. Watch out for the rompers fastened on the back with a horizontal flap like from cartoons - I didn't like and didn't know how to cram a child into them. We use rompers for sleeping continuously until today (for older children they even have non-slip feet), and I only buy new sizes and colors for my next purchases.
My favorite stores where I buy rompers: F&F i.e. Tesco, HM and Next.
And for the Newborn, I also recommend rompers with sewn-in noses - they are very useful at the beginning, I had ones from NEXT, but in Mothercare they are also.
3. Exit clothes
Something nicer, but please, remember the rule here - the more comfortable, the better. We had two sets: tank tops and a jacket, probably worn two times each. Remember, there is no need to tire the Newborn (and yourself) with fancy outfits. The first three months for a child should be an extension of the safety and comfort he knew from his mother's belly, and a tulle skirt or fashionable stiff jeans are unlikely to provide him with that.
My favorite stores where I buy clothes for going out: F&F, HM, KappAhl, Zara.
These three elements formed the basis of our children's wardrobe in the newborn period, but I also complemented it in:
4. Półśpiochy
So vividly the lower part of the puppet. It is important that they have a wide, quite loose elastic at the waist and that they do not put pressure on the baby. On warmer days, I dressed my baby in a body + half-rompers, and on cooler days I put on even more ...
5. Jacket
So all kinds of blouses put on through the head or traditionally knotted. I used them in combination with sleepy pants after the navel had healed. And if I didn't have a jacket on hand, a second body was moving.
My favorite stores where I buy jackets and blouses: HM, KappAhl, Zara.
6. bibs
Cotton, fastened with a snap. I put them on for every feeding, thanks to which I managed to save a lot of clothes.
My favorite stores where I buy bibs: F&F, Aden + Anais.
6. Overalls and a hat
For the newborn, I didn't have any coats or jackets, for the first six months I wore a suit that suits the weather. When choosing it note that both legs open almost to the feet - thanks to this you will put the Child on the overalls, fasten the zippers on both sides and after the trouble. Unfortunately, babies usually do not like dressing and there is no point in prolonging this unpleasant procedure for them. I ordered one beautiful and fashionable jumpsuit from the neck to the crotch (no leg opening) and only once "pressed" the child into it, then ... then sent it back.
My favorite stores where I buy overalls: HM, KappAhl.
Toddlers
So kind of like a half-romper with suspenders. For me, a completely uncomfortable piece of clothing - especially if they do not open up in the crotch. I successfully replaced them with rompers or half-sleepers, and although I had a few, I practically did not wear them.
How many clothes to start with?
While the children do not have problems with downpouring, the clothes really don't get dirty almost once in a while, there will be a diaper break from time to time, but believe me, such clothes for a newborn are really enough to change once a day (although I was crazy and I had other for the day and others for the night).
Personally, I had the comfort that I had most of my clothes from my Sisters and borrowed from my friends, while if I had to complete my layette from scratch, my purchases would be as follows:
body - 5 pieces each with long sleeves, size 56 and 62, plus a few with short and / or shoulder straps if it's summer
puppet - 5 each in size 56 and 62
clothes for going out - for your own pleasure 😉 1-2 sets, size 56 and 60 are enough
półśpiochy - 2 pairs
jacket - 2 pieces
overalls - 1 for the first three months
bibs - 5 pieces
shoes - 1 pair in case the suit does not have closed feet.
Additionally:
tetras diapers - 10-20 pieces
muslin / bamboo nappies - 2 pieces
socks - 3 pairs - will be useful for too large rompers
scratches - 4 pairs - in the hospital, I do not recommend cutting the newborn's nails so that they do not scratch themselves, it is worth putting on special socks on their hands
a hat outside - there is no such thing as a hat around the house, because you probably don't walk around the room wearing a hat, do you? 😉
What size clothes should I choose for a child?
You will definitely come across opinions that the Newborn baby did not fit at all in a 56-size clothes and the same that he was melting in a size 56.
We had the second option - our Newborn, although he was 53 cm at birth, was rolled up like a flower bud and melted in most of the clothes 56 (which company is a different size, for example, HM and KappAhl clothes are larger than others), so how only his belly button healed, I went to the store and bought him something for a size 44 so that he would not look like his older brother's clothes 😉
That is why I propose to start with two sets in size 56 and 62 cm. If they turn out to be too big, you can always buy something better suited, and if the size 56 turns out to be too small, you can always resell unused clothes (it is not possible to return the item if you wash and iron the clothes before delivery).
How to buy clothes?
If you have friends, cousins ​​or siblings of a similar age, you may get some clothes, but I suggest a different solution - offer a change of clothes in your company. With us, it is done in such a way that the clothes are borrowed between a few best friends, after use they are returned to the owner or passed on to a person from the company - with the consent of the owner, of course. I do it myself - I have a lot of virtually undamaged clothes from my first child and many from my sister's children who have already left at least 3 children and are still in great condition, because where would such a baby use them? So I keep lending them to my friends, everyone adds something to them and it is really the best form of completing a layette. Although I know that you will want something new anyway 😉
I am very curious how do you look or plan your shopping package?
Other posts from the Layette series are here.
If you liked the post, I will be very pleased if you like it:
Stay with us on a regular basis! Daily dose of positive emotions guaranteed - join us on:
Instagram i Facebook.