Publication:
08.10.2018
| Update:
18.04.2019
A houndstooth blazer - fashion for fall 2018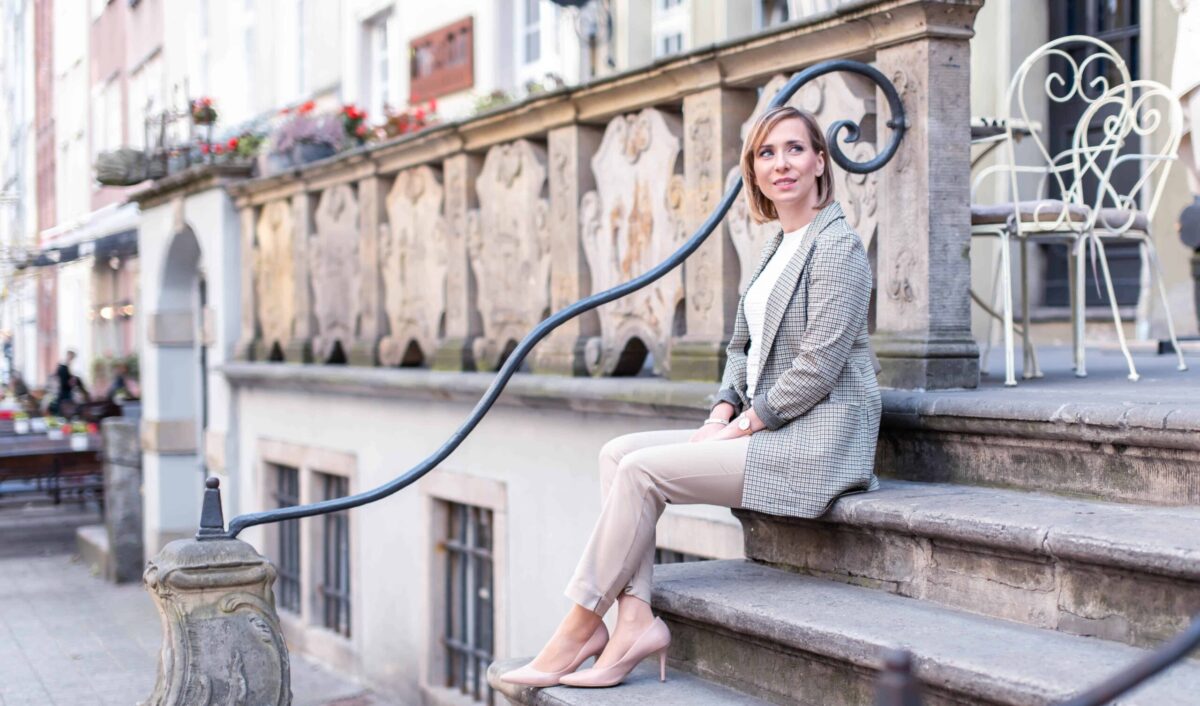 Although I feel absolutely winter in color, sometimes I like to do something in spite of and go beyond the comfort zone, so this autumn I chose a houndstooth and in a beige edition.
If I were to say what I associate with the slogan: fall fashion 2018without hesitation I would say - plaid jacket.
The base of my wardrobe is white, gray, powder pink, pomegranate and blue, while in autumn and winter I sometimes feel a great temptation to myself add warmth - I'm a total deceased - too color.
That's why this autumn I bet on a houndstooth beige jacketwhich I compared with beige pants i cream blouseso that the jacket has a subdued background on which the first violin plays. I have completed the set rose gold bracelet combined with pure whitewhich gives the styling a contrast, and a watch in the same color complements it, creating a "perfect match". I love white in jewelry in general, it is a wonderful backdrop for a flash of metal!
Additionally large shoulder bagin which I carry my entire office - so far I do not deal with tasks during the time I spend in the office, so I take my laptop and work with me home, and such a large bag allows me to conveniently take my laptop with me to meetings or work in the cafe if I feel like it.
The post featured:
Jacket - HM
Blouse - Manifiq - no longer available
Trousers - ZARA - beige color currently unavailable
Beige high heels - Rylko
Bag - Camelia Roma
Bracelet and watch - Daniel Wellington -15% discount on the KUDELA code - valid until 31.12.18/XNUMX/XNUMX
And what can you not miss in your wardrobe this fall?